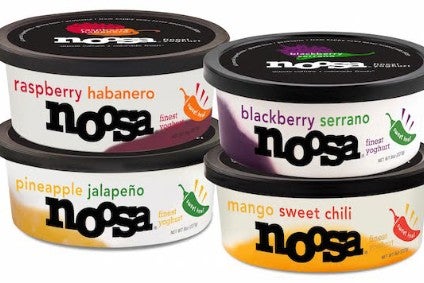 US-based food and beverage company Sovos Brands has merged with Noosa Yogurt.
Noosa was co-founded in 2009 by Australian Koel Thomae and Rob Graves, a Colorado dairy farmer. The company manufactures Aussie-style yogurts for the US market from a production facility in Bellvue, which will be retained under the deal.
California-based Sovos bought pasta-sauce maker Rao's Specialty Foods and US frozen entrées supplier Michael Angelo's Gourmet Foods in 2017 as part of its "mission to acquire premium, on-trend brands with high-quality products that have significant growth opportunities".
Both Sovos and Noosa are owned by private-equity fund Advent International. It acquired Noosa in 2014 and the business has since grown into 5,000-odd US stores.
Todd Lachman, the president and chief executive of Sovos, said: "Noosa fits perfectly into our portfolio of one-of-a-kind brands in the food and beverage sector. Our team brings significant experience across food and beverage categories, and we see a number of attractive opportunities to grow the Noosa brand as we expand Sovos Brands into the yoghurt category."
The transaction, for which terms were not disclosed, is expected to close before the end of the year.
Advent managing director Jeff Case said Sovos and Noosa "share the same brand and customer-centric values and growth goals".