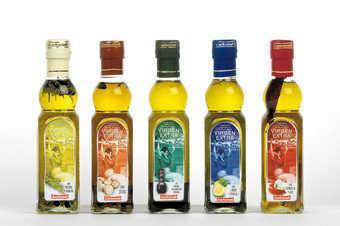 Spanish olive oil group Deoleo has booked a jump in net losses due to refinancing costs and weaker sales.
The company said yesterday (28 August) it run up a net loss of EUR25.5m (US$33.6m) in the six months to end July, compared to a profit of EUR4.2m in the comparable period of last year.
The heavily indebted olive oil maker completed a refinancing deal this year in a bid to gain increased financial flexibility. As a result, the group registered one-off expenses totalling EUR23m.
Deoleo also saw sales slide 6.4% in the six months, dropping to EUR356.9m. The company said the decline was the result of lower prices due to last season's strong olive harvest.
However, operating profit strengthened in the period, the Spanish group stressed. EBITDA increased 49.7% to EUR41.2m, thanks in part to improved operating margins in key markets, including Spain and Italy and North America markets.
In April, UK private-equity firm CVC Capital Partners struck a deal to buy Deoleo. CVC tabled an offer for the Bertolli and Carbonell olive oil maker worth EUR0.38 a share, valuing the business at EUR438.8m (US$597.5m).
The private-equity firm agreed to first acquire 29.99% of Deoleo held by a number of Spanish banks. Spanish rice and pasta firm Ebro Foods has also sold off its stake in the Bertolli and Carbonell olive oil maker.
Click here to view the release from the company.