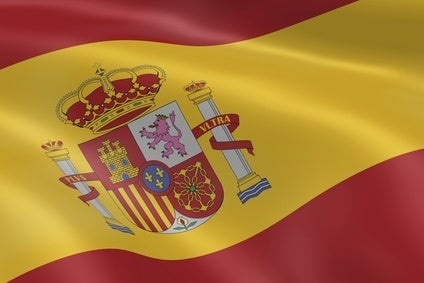 Five people have been arrested in Spain in connection with selling horses which were not to be used as food to slaughterhouses.
The arrests were made following the inspection of 17 private and commercial farms, veterinary clinics and slaughterhouses in nine different provinces across Spain according to the country's Interior Ministry.
"The detainees are accused of offences against public health forgery and criminal organisation," the statement added.
Earlier this month in France, Jan Fasen, a Dutch trader who was suspected as being at the heart of last year's horsemeat scandal was charged by authorities in France.
Last year's contamination prompted measures from governments and industry bodies across Europe.
In February, France introduced a national meat label and logo, which French Agriculture Minister Stéphane Le Foll claimed offered "a double guarantee" to consumers. He pointed to "the certainty of the origin of the products and also the assurance that sanitary and environmental norms had been met, the well-being of animals respected and the working conditions of staff protected".
Retailers have stepped up audits of suppliers and made changes to their supply chains. Tesco, for example, has moved to sourcing more of its meat from the UK.
In the UK, certification body Red Tractor also introduced the "Made with" logo, which it hoped would provide further assurances over the quality, traceability and provenance of the meat in products like ready meals.