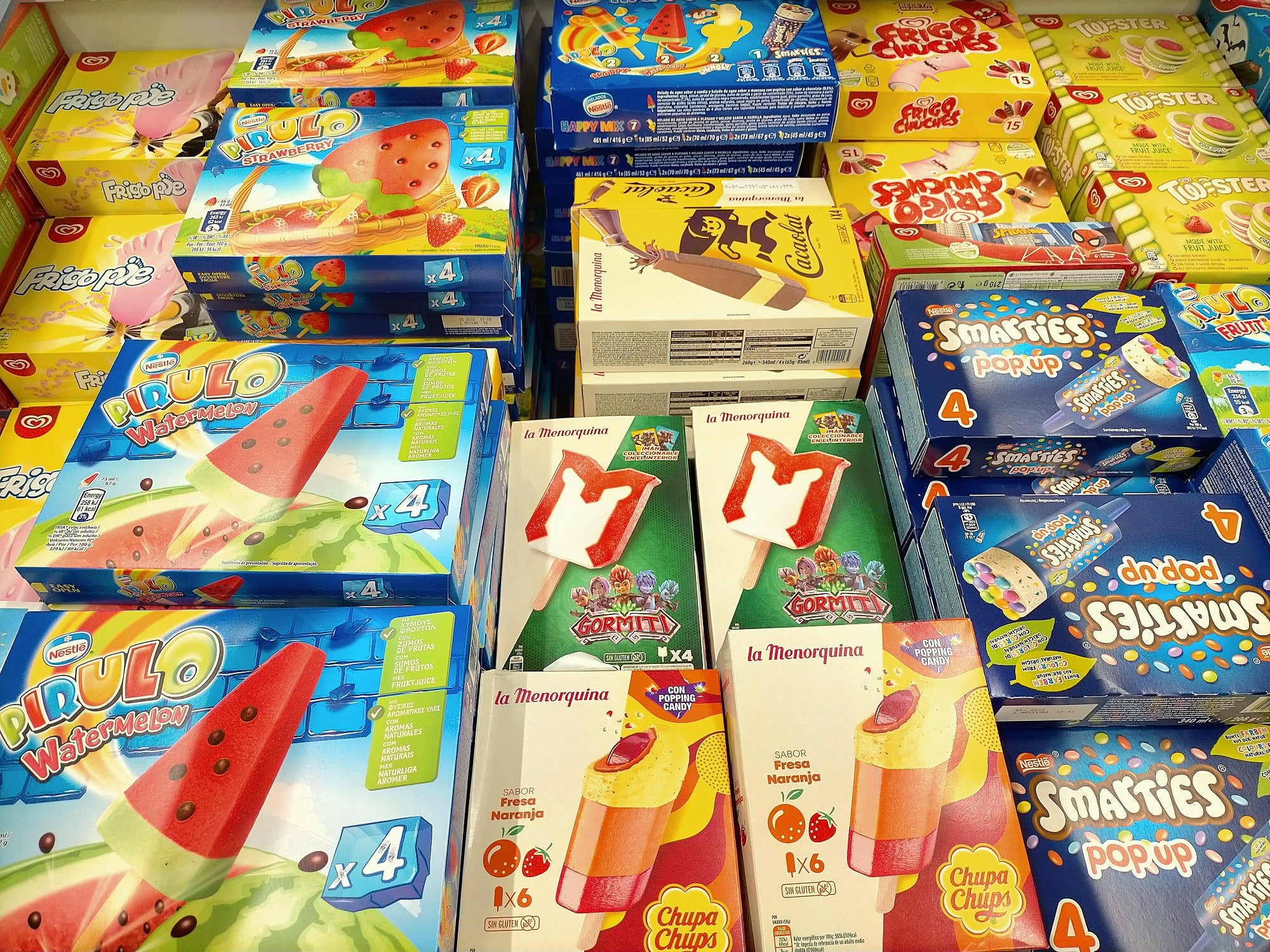 The Spanish government has set out plans to ban the advertising of products – including confectionery, ice cream and sugary baked goods – at children.
Spain's Ministry of Consumer Affairs yesterday (28 October) outlined the proposed measures, which will regulate the products that can be advertised to those aged under 16.
The proposals use guidelines set out by the World Health Organization's nutritional profiles.
Under the plans, the ban will cover adverts on TV, websites, social media, apps, cinemas, radio and newspapers.
Alberto Garzón, Spain's Consumer Affairs Minister, reportedly said the country's PAOS advertising code, in place since 2005 for the industry to self-regulate its marketing, was "insufficient".
According to Spanish newspaper El Pais, Garzón said the new rules were a way to tackle "alarming" rates of child obesity in the country.
Trade association FIAB hit out at what it called a "gratuitous and justified attack on food and beverage manufacturers".
The body, which represents packaged-food companies operating in Spain, said it had been in talks with the country's government for a year over plans to update the advertising code.
"Both in the content of the proposal of the Ministry of Consumption, and in the form and language used, we consider that food and beverage manufacturers are attacked freely and without justification," Mauricio García de Quevedo, the general director of FIAB, said.
The association says it has made a formal complaint to two other Spanish government departments – to the Ministry of Agriculture, Fisheries and Food and to the Ministry of Industry, Commerce and Tourism – and intends to continue talks on Spain's advertising code "with the common objective of reinforcing it, giving greater protection to minors".
Spain's Ministry of Consumer Affairs sent out a series of tweets yesterday setting out its position and highlighting Garzón's media appearances to discuss the plans.
‼ El Gobierno regulará la publicidad de alimentos perjudiciales para la salud de los menores para defender sus intereses frente a los de la industria alimentaria

En España, 1 de cada 3 niños y niñas sufre sobrepeso u obesidad

📺 La publicidad es una de las causas de esta cifra pic.twitter.com/aiwDdHtWmi

— Ministerio de Consumo (@consumogob) October 28, 2021
"The Government will regulate the advertising of foods harmful to the health of minors to defend their interests against those of the food industry," the Ministry tweeted. "In Spain, one in three children is overweight or obese."