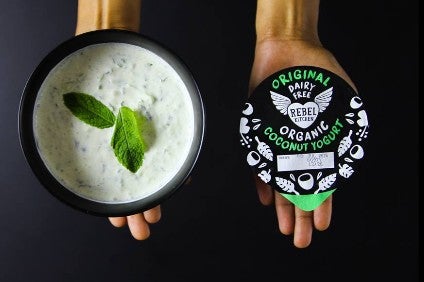 Spain-based healthy food and drinks business AMC Group has opened a new UK facility.
The site, in Skelmersdale in north-west England, will be used to produce plant-based and free-from products.
AMC, headquartered in the Murcia region of Spain, has a 50-50 split between food and drink production with its food offering, under its AMC Fresh banner, centring on yogurt and soup. Its non-food operation is based around fruit juice.
The new 55,000 sq ft UK site has created more than 100 jobs and has been built at the cost of GBP11m (US$13.9m).
The site will produce dairy-free and allergen-free yogurt for London-based healthy food firm Rebel Kitchen, and plant-based soups for brands including Bol, which is also based in London.
Mike Bullock, fresh foods director at AMC Group, said: "There's an exciting future in store for the site. Plant-based products are in huge demand and there is a gap in the market for a dairy-free factory producing fresh, quality products at scale. Freshly-squeezed juice is in double-digit growth in the UK compared to a relatively flat juice market and we can deliver in terms of consistency way better than ever before."
AMC Group has a presence in 50 countries. The company provides products to major supermarkets on a private label basis, wholesalers and foodservice providers, including a number of High Street coffee chains.
A company spokesperson told just-food: "At AMC we are on a journey to step-change the global landscape of healthy, natural and fresh food. We believe the world needs new approaches to addressing today's healthy food options; from new product development to intricate customer solutions. We combine advanced science, expertise and passion to solve food issues and have tangible benefit on peoples' lives.
"Our expertise in citrus, grapes, flowers, juice, ice cream, dairy-free and soups puts us at the forefront of the food industry to help consumers make those healthy choices."