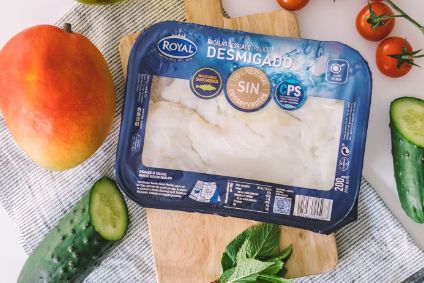 Spain-based seafood group Angulas Aguinaga, majority-owned since last autumn by multinational private-equity firm PAI Partners, has landed the acquisition of domestic peer Copesco & Sefrisa.
Financial terms on the deal were not disclosed. Angulas Aguinaga, based in the northern Spanish city of San Sebastián, said Copesco & Sefrisa, headquartered just outside Barcelona, is "the leading brand in the market for smoked products, refrigerated cod and fish roe in the Spanish market".
Copesco & Sefrisa, which markets products under brands including Royal, "has doubled sales in recent years", Angulas Aguinaga said in its statement to announce the acquisition, without providing further details.
Ignacio Muñoz Calvo, the CEO of Angulas Aguinaga, added: "This purchase is a very important step because it gives us a leadership position in two key categories such as salmon and cod."
Angulas Aguinaga, already home to brands including Aguinamar and La Gula del Norte, sold a majority stake in itself to PAI Partners in November. The company had been controlled by Spanish private-equity firm Portobello Capital since 2006. PAI acquired its stake from Portobello and the founding family. Portobello and the founding family continue to hold a combined 49.9% stake.
In 2019, Angulas Aguinaga generated a turnover of EUR220m (US$262.2m). The company is aiming to double that level of turnover by 2025. Last year, Angulas Aguinaga purchased a majority stake in Riunione Industrie Alimentari, a salmon business in Italy.
Joan Ignasi Monfort, the CEO of Copesco & Sefrisa, said: "We are excited to join forces with Angulas Aguinaga to grow even more and take this project even further. We want to add our quality, capacity for innovation and experience to a winning project."