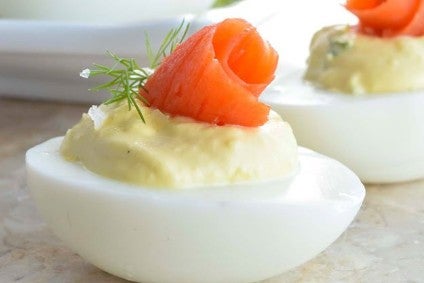 Angulas Aguinaga, the Spain-based seafood supplier, has swooped to buy a majority stake in Riunione Industrie Alimentari, a salmon business in Italy.
Financial details were not disclosed.
Angulas Aguinaga, based in the Basque country in northern Spain, said the investment in Riunione would further boost its own international business.
Riunione markets a range of salmon products, as well as tuna, swordfish, octopus and surimi.
With this deal, some 36% of Angulas Aguinaga's business is done outside Spain. The company ships mainly to other countries in Europe and to Latin America.
By the end of this year, Angulas Aguinaga expects its total annual turnover to reach EUR220m (US$245m).
"Riunione will contribute its leadership in the distribution of fish products in Italy and Angulas Aguinaga all the innovation that characterises us as a company," Ignacio Muñoz Calvo, the CEO of Angulas Aguinaga, said. The former Procter & Gamble executive took the top job at Angulas Aguinaga in 2017.
Andrea Coppola, the general director of Riunione, will continue to lead the company in Italy. He said: "The arrival of Angulas Aguinaga will be a boost that will allow us to continue growing with new products in the modern fish market and consolidate Riunione's leadership not only in the salmon segment but in the entire fish market."