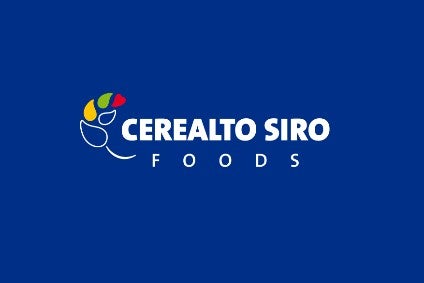 Cerealto Siro Foods, created late last year from the merger of Spanish food firms Cerealto and Grupo Siro, has announced the sale of its pastry and baby-food operations, along with investment in a plant making breakfast cereals.
When the new entity was formed last November, the companies said they would focus operations on cereals, cookies and pasta, and dispose of businesses in the pastries and baby-food categories, as well as associated facilities.
The group said in a statement it is selling the pastry business to Pastisart, a Barcelona-based company specialised in in-store bakery and frozen food products. The deal includes a factory in El Espinar.
Cerealto Siro Foods is offloading its baby-food business, along with the Benavente factory in Portugal, to Belourthe, located in Belgium. The statement said Belourthe is the Belgian leader in food products for infants.
On the investment front, Cerealto Siro Foods plans to turn its facility in Aguilar de Campoo into a "leading manufacturer of breakfast cereals and cereal bars". A new line of cereal bars will be introduced, while capacity will be increased for existing lines of cereals.
Luis Ángel López, the chief executive of Cerealto Siro Foods, said: "This operation will help us to continue focusing on our strategic commitment to the global categories of biscuits, cereals and pasta, where we will allocate part of the operational and financial resources resulting from this operation."
The new group added that negotiations are ongoing with "potential buyers" for the bread and long-life bakery operations, which includes two bread facilities in Paterna, Valencia, and Antequera in Málaga. The bakery business encompasses factories in Briviesca, Medina and Navarrés.
CEO López added: "We are very satisfied with the way in which negotiations are evolving and with the interest shown by the market and the investment community in acquiring leading businesses. We continue advancing according to our plan and we expect to close the whole bread and bakery operation by December, as we had estimated."
The deals with the respective parties includes agreements with Spanish supermarket chain Mercadona for the continued supply of the Hacendado brand. The retailer was a key customer for both Cerealto and Siro before the merger, and had agreed at the time to support the new group.
All employees' jobs at the pastries and baby-food sites have been secured under the deal.
Nuria Betriu, the managing director of Pastisart, said: "The acquisition of the plant in El Espinar fits Pastisart's strategic plan to consolidate itself as the leader in high-quality bakery in Spain, with high international penetration. The purchase of the work centre means increasing the production capacity of the company, expanding the product portfolio for all national and international customers and continue betting for quality, innovation and customer orientation".