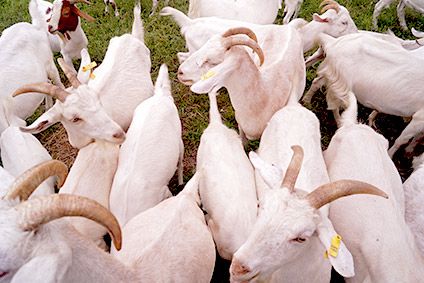 Spain-based food co-op Dcoop is looking to increase its presence in the goat dairy market at home and abroad.
Dcoop, which markets goat milk in Spain and in select international markets, is eyeing other parts of the sector.
It has joined forces with Cooperativas Agro-alimentaria de Andalucia, an association of farmers' cooperatives in the Spanish region of Andalusia, and local technological and research centre CICAP.
Javier López, who works within Dcoop's R&D department, said the co-op and its partners have drawn up a strategy they are now presenting to Andalusia's regional government to receive funding.
"Dcoop believes goat milk can offer to consumers many advantages," López said. "In some cases, goat milk is healthier than current dairy products. For example, it has better lipid profile than other milk. Scientific research indicates goat milk is more digestive than other milk like cow's milk and plant-based milk."
Should the companies receive approval and funding from the Andalusia regional government, they will look to launch a range of products, including butter and ice cream, López said.
Dcoop, meanwhile, has already worked independently on developing a yogurt made from goat milk, which the company expects to launch in the coming days, he added.
The co-op entered the goat milk market in 2014 when it merged with the Procasur cooperative.