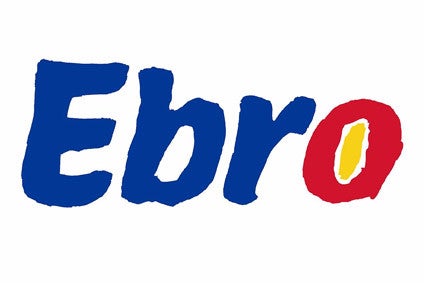 Spain's Ebro Foods is set to merge its US rice and pasta companies, Riviana Foods, American Rice and New World Pasta Company.
Ebro said yesterday (14 December) the move, effective from 1 January, will create "the largest manufacturer and marketer of rice products and the second largest producer and distributor of pasta products in the US".
The combined rice and pasta products portfolio will include brands such as Minute rice and Ronzoni pasta. The sales revenue of the combined company totals around US$1.5bn, Ebro said.
Bastiaan de Zeeuw, who will be president and CEO of the merged companies, said: "We have successfully brought together the core strengths of the companies including an extensive portfolio of brands and products. In addition, by combining our operations and distribution networks, we will even better fulfil our commitment to customer service, product quality, better efficiencies, innovation and growth."
The merged companies will carry on the Riviana Foods name and be headquartered in Houston, Texas with a satellite office in Harrisburg, Pennsylvania. Together the companies have manufacturing facilities in seven states and in Canada through Riviana Foods' subsidiary, Catelli Foods Corporation. Ebro said Catelli Foods is the largest pasta manufacturer and distributor in Canada with offices in Toronto.
Ebro entered the US market in 2004 with its acquisition of Riviana Foods, which purchased American Rice in 2011. Ebro acquired New World Pasta in 2006 and has since "been integrating their businesses and taking advantage of synergies to benefit their customers and consumers", the company said.
A spokesperson for Ebro's US businesses had not responded to a request for further comment at the time of writing.
In July, Ebro announced the acquisition of a majority stake in Spanish flour company Santa Rita Harinas.
In January, Ebro said it had struck a deal to acquire French organic food group Celnat for EUR25.5m ($26.7m)