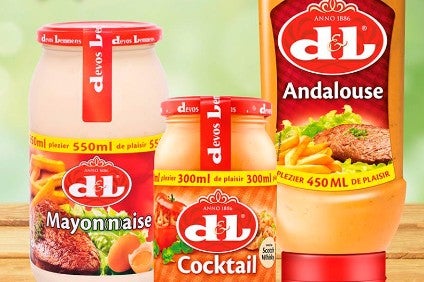 Spain-based multinational GBfoods is reportedly one of three companies eyeing Belgium-based soup-to-sauces business Continental Foods.
Belgian business newspapers L'Echo and its sister title De Tijd reported on Friday (13 October) GBfoods was set this week to table an offer for the maker of products including Royco soups and Bla Band sauces.
Citing anonymous sources, the publications said two other unnamed entities were also looking at the business, which is owned by private-equity giant CVC.
Approached by just-food, a spokesperson for GBfoods said: "As a multinational company, GBfoods is always studying operations that may be of interest anywhere in the world. We do not comment on rumors, only communicating operations already completed." CVC declined to comment.
In June, Reuters reported CVC had hired UBS and France-based investment bank Messier Maris to work on selling an asset the private-equity firm acquired in 2013 when it snapped up the European consumer food business of Campbell Soup Co.
The Continental Foods portfolio takes in brands from countries including Belgium, France, Germany, Sweden and Finland. According to the Continental Foods website, the company generates annual sales of around EUR400m (US$472.2m). It has three production plants – one each in Belgium, France and Germany – and employs more than 1,000 staff.
GBfoods was originally formed as a manufacturer of concentrated stock cubes but has diversified its operations into taste enrichers, soups, sauces, noodles and ready meals. The group said it has a "daily foods presence" in Spain, Italy, the Netherlands, Russia, the Commonwealth of Independent States "and in 28 countries on the African continent and the Middle East", through brands such as Gallina Blanca, Star and Grand'Italia.
In May, GBfoods announced it had formed a joint venture with African private-equity firm Helios Investment Partners to create what they have called one of the continent's "largest FMCG businesses".