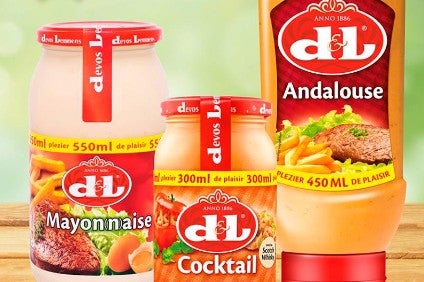 Spain-based GBfoods is seeking to expand its portfolio of soups and sauces with an agreement to acquire Continental Foods from its private-equity owner.
GBfoods said it is final negotiations with CVC Capital Partners, which bought Belgium-based Continental Foods in 2013 and has been seeking to sell the business for almost two years. Newspapers in Belgium reported in 2017 GBfoods was one of three companies weighing up a move for Continental Foods.
Financial details were not disclosed in a statement announcing the agreement.
Soups-to-sauces maker Continental Foods was at one time part of Campbell Soup Co. before being taken over by CVC. The company generates a turnover of around EUR400m (US$446.5m) and owns brands such as Davos Lemmens, Liebig, Royco, D&L, Erasco and Blå Band. It mainly operates in five European markets – France, Germany, Sweden, Finland and Belgium.
Ignasi Ricou, the chief executive of GBfoods, said: "Continental Foods is a great group of very similar culture to GBfoods, complementary markets, local culinary brands, a long heritage and a great team."
GBfoods also manufactures ready-made meals, pasta and rice, and milk powder under brand names such as Gallina Blanca, Star Jumbo, Gino and Grand'Italia.
Steven Buyse, a partner at CVC Capital, added: "We are proud of the transformation that the management team at Continental Foods has realised under CVC Fund V's ownership. Continental Foods is a fantastic company and would be a great addition to GBfoods, who share the same passion for local brands."