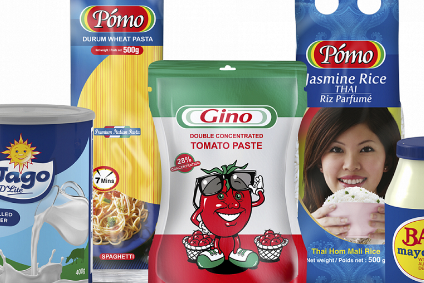 Spain-based multinational food company GBfoods has formed a joint venture with African private-equity firm Helios Investment Partners to create what they have called one of the continent's "largest FMCG businesses".
A spokesperson for GBfoods, which owns plants in Algeria and Senegal, told just-food today (4 May) the company will hold a 51% stake in the venture, known as GBfoods Africa Holdco. The spokesperson declined to discuss financial details.
The new venture has acquired a clutch of assets from African companies including bouillon brand Jumbo, Gino and Pomo tomato pastes, Jago milk powder and mayonnaise, as well as the distribution rights for Bama mayonnaise on the continent. The moves will give the pan-African joint venture a presence in more than 30 African nations.
Asked to name the companies from which the venture had bought the brands, the GBfoods spokesperson told just-food it was not the policy of the company to discuss details relating to acquisitions. However, the spokesperson confirmed GBfoods had previously fully owned Jumbo, which is now part of the joint venture's portfolio.
In a statement, GBfoods CEO Ignasi Ricou said the company "has a long history operating in Africa and we are pleased to extend our footprint in partnership with Helios". "Africa is a core part of our growth strategy and we look forward to building on this platform of very strong brands with continued investment in local capacity and product innovation."
The GBfoods spokesperson told just-food the company decided to team up with Helios, rather than grow an African presence alone, because "it's an important operation and GBfood wanted to have a partner who is an expert in these kinds of operations in Africa".
The spokesperson said GBfoods is not considering investing in further acquisitions in the near future, but "is always attentive to possible opportunities".
Helios co-founder Babatunde Soyoye said: "GBfoods innovative pipeline of convenience products adds value to the African consumer by saving both money and cooking time versus the alternative of buying individual ingredients.
GBfoods was originally formed as a manufacturer of concentrated stock cubes but has diversified its operations into taste enrichers, soups, sauces, noodles and ready meals. The group said it has a "daily foods presence" in Spain, Italy, the Netherlands, Russia, the Commonwealth of Independent States "and in 28 countries on the African continent and the Middle East", through brands such as Gallina Blanca, Star and Grand'Italia.