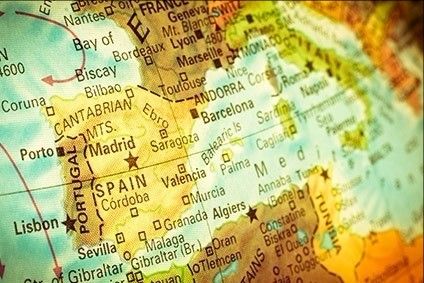 Grupo Alimentario IAN, the Spain-based vegetables and ready-meals supplier, has snapped up a majority stake in local soups and sauces business Interal.
A statement from Portobello Capital, the private-equity owner of Grupo Alimentario IAN, said the deal was part of a strategy to "continue consolidating leading food industries that are capable of increasing their sales both in Spain and internationally". Financial terms were not disclosed.
Interal, set up in 1968, manufactures products including broths, soups, sauces and stock cubes. Its turnover in 2018 was EUR56.6m (US$63.5m) with 28% generated outside Spain. The company is a private-label supplier and co-packer, as well as having brands including Chambo stock cubes.
The company has two plants, one in Lezo in northern Spain where it is based and another 90 miles further south in Funes.
Alejandro Martínez, the managing director of Grupo Alimentario IAN, said: "This purchase will mainly allow us to expand and consolidate our prepared dishes business, complement our product catalog with liquid and dehydrated solutions and achieve a greater market share. Also, [it] will contribute to foster the group's development in all segments: retail, foodservice and export."
Santiago Orlando, the general manager of Interal, insisted the deal was "a great opportunity for Interal, its workers, suppliers and customers". He added: "This new situation will allow us to offer a more complete offer of solutions and prepared dishes, maintaining our quality standards as well as undertaking a future of expansion that will surely benefit all those integrated in this value chain."