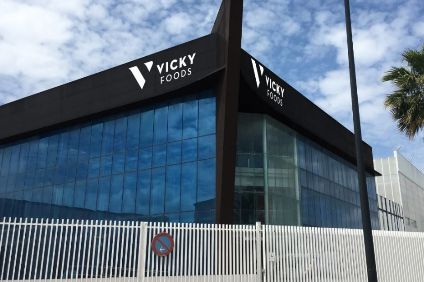 Grupo Dulcesol, the Spain-based manufacturer, has a new name to reflect the way its business has expanded beyond bakery products – and has acquired a local organic-food firm.
The company, home to Dulcesol bread, as well as Be Plus spreads and juices, is now called Vicky Foods, a nod to co-founder Victoria Fernández.
Meanwhile, the group, which employs more than 2,400 staff, has snapped up Valencia-based Ecoiberope, a supplier of organic and vegan food.
"Creating Vicky Foods has been a very thoughtful decision that responds to the strategic objectives pursued by the company. In recent years, we have moved from operating only in the categories of bread, pastry and pastry with the same brand," CEO Rafael Juan said.
A company statement continued: "The creation of the [new] holding is a strong impetus for the company, which is facing the coming years with great prospects for growth in new markets and food sectors with a healthier profile and which are a global trend.
"The goal of Vicky Foods will be to continue creating new products that satisfy this demand. Therefore, the company's strategy will be to encourage its growth by seeking new business opportunities, such as the recent acquisition of Ecoiberope, a company specializing in organic and vegan products that becomes part of its ecosystem and, in turn, by diversifying its portfolio with innovative, healthy and tasty product ranges."
Alongside the name change and the acquisition, Vicky Foods said it expects its annual sales to rise 3% this year to EUR352m (US$395.2m).
Vicky Foods said markets outside Spain would "continue to be" the company's "main growth driver". Sales outside Spain have risen close to 25% in the last three years, the business said. In 2018, the revenues generated in international markets stood at EUR58m.