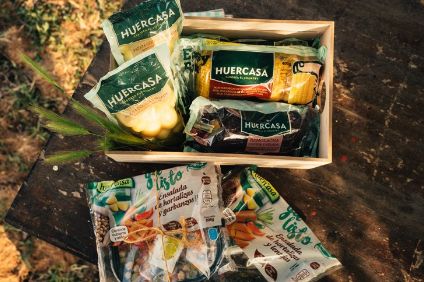 Spanish food group Huercasa is building a new production facility in Romania.
The company, which is based in the Spanish province of Segovia, makes processed, ready-to-eat products. It said it will use the new facility in Romania to manufacture these for markets in central Europe, specifically Germany and Poland, and eastern Europe.
The new plant, Huercasa's third, is being built on a 200,000 sq m plot in Calarasi, in the Valaquia region, and its initial build budget is EUR3m (US$3.4m).
Huercasa said the factory, which is "oriented towards the production of organic products", is expected to generate some 25% of the company's ready when it is up and running, producing about 6,000 tons of final product annually.
The factory is in its testing phase and is expected to launch between November this year and March 2020 with full production underway in June 2020.
Huercasa's ready-to-eat product range includes sweetcorn, soups, salads and lentils.
The company has been a member of the Spanish fruit and vegetable cooperative Anecoop since October 2016.