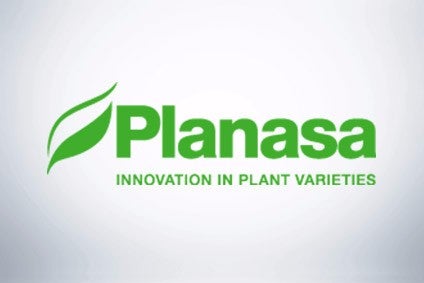 International private-equity firm Cinven has taken a majority stake in Spanish fresh berry supplier Planasa for EUR450m (US$523m).
The size of the stake was not disclosed, but Cinven said in a statement Alexandre Darbonne, Planasa's chief executive and owner, will continue to hold a "significant" share. The deal is subject to regulatory approval.
With headquarters in Valtierra, Planasa supplies fresh produce to retailers around the world, as well as seeds and plants to farmers. It also specialises in plant research and nursery. The company employs 2,080 people globally and supplies customers from 12 production sites spread across Europe, the Americas and Asia.
Planasa has a "proven track record of developing high-quality breeds such as the Adelita raspberry", with new product categories in the pipeline, Cinven said. The private-equity firm addeed berries represent an attractive growth category given growing interest among consumers in the link between diet and health. It also sees opportunities for the producer to expand in countries such as Mexico and China.
The company posted double-digit annualised revenue and profit growth over the past five years.
Maxim Crewe, a partner at Cinven, said of the deal: "Planasa is well positioned to benefit from the strong growth in global berry consumption, underpinned by consumer trends in health and wellness, as well as snacking and convenience. It is a value-added partner to both farmers and customers, delivering products with higher agronomic performance through improved yields and resistance to diseases, as well as improved taste."
Planasa CEO Darbonne said the firm has facilities for growing, packaging and distribution.
"We are delighted that Cinven is partnering with us to further internationalise and professionalise our operations," he said.
The company entered China earlier this year through raspberry grower Yunnan Meiming Agricultural Company, co-owned by Thomas Dabilly, according to a statement on its website, which did not say whether it was via a stake or full purchase.
In 2015, Planasa bought 100% of Moroccan firm Maamora Prim, which then was a subsidiary of Sevillian company Primor Fruit SA, the European leader in nectarine and peach production.
"Planasa is set to benefit from significant growth in the coming years, both organically as well as through further add-on acquisitions, and we look forward to working with Cinven and benefiting from their expertise in these areas," Darbonne said.