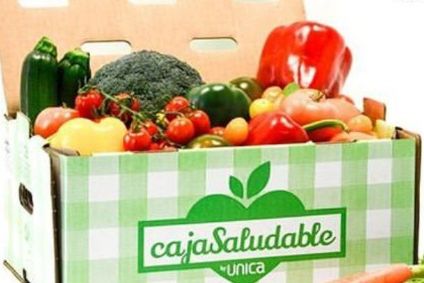 Spanish fruit and vegetable co-op Unica Group is merging with local peer Copisi to create a business with an estimated annual turnover of EUR550m (US$618.5m).
The businesses, both based in the Almeria region, said the deal will create the largest horticultural exporter in Spain.
The financial details of the merger have not been disclosed.
Unica suggested the deal, which will become effective in September, will create a business that will create 500m kilos of produce next year.
Copisi has 160 members, 300 hectares of crops and more than 700 workers in the areas of production, processing, marketing and management. Its production volume exceeds 30m kilos and it grows produce including are bell peppers, Almeria cucumbers, aubergines and watermelons.
Unica grows a range of produce including purple garlic, via its Coopaman arm, and citrus fruits via its Sunaran unit.
Speaking about the merger, Rosendo Pozo, president of Copisi, said: "Just like we joined in cooperatives 50 years ago, now we are becoming part of a second-tier cooperative. We have fewer intermediaries, we produce a greater volume and customers count on us. Moreover, by collaborating with Unica, we have more chances to innovate with new varieties, organic products and everything that the market demands."