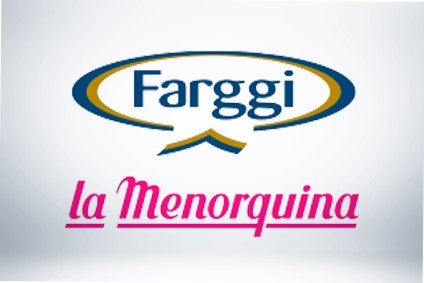 Spanish ice cream and pastry manufacturer Lacrem, which operates as Farggi Menorquina, has been acquired by London-based hedge fund manager Cheyne Capital Management for an undisclosed sum.
Cheyne Capital Management, which has been a minority investor in Montgat-based Lacrem since March 2019, has bought a 97.5% stake in the company from its existing owners, Barcelona-based private equity firm Black Toro Capital and the Farga family, which founded the business.
Black Toro's exit is complete but the Farga family has kept a 2.5% stake in the company and retains full control of the associated restaurant business, which is made up of 20 cafes and ice cream parlours.
The group in its current form was formed three years ago when Farggi and La Menorquina, which also makes ice cream, were integrated under the new ownership of Black Toro.
Farggi Menorquina markets products under the Farggi, La Menorquina and Frigécrème brands, selling into restaurants, bars and kiosks, ice-cream parlours and retailers. Frigécrème is the brand under which the group, which says its business covers 40 countries, markets its products in France.
The company's plant is in the town of Palau Solità i Plegamans, 15 miles north of Barcelona.
just-food has asked Cheyne Capital Management and Black Toro for comment.