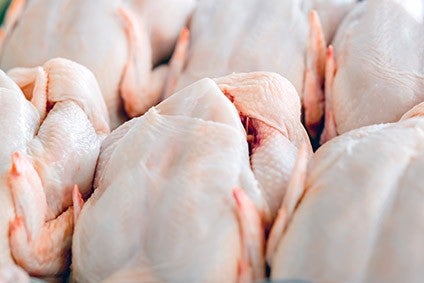 Two Spain-based poultry processors, Grupo Empresarial Arenas and Guadalquivir Avícola, are to work together on production, with a tie-up they say will create one of the largest poultry factories in the country.
The companies are teaming up with an unnamed "investor group" to work on a plant in Santa Fe owned by Arenas. Officials did not disclose the size of the stakes the companies would take in the new venture, which will be called Catavi, an acronym for the Spanish phrase "centro avanzado de transformacion avicola".
The factory already has capacity to slaughter 540,000 chickens a week. A hatchery some 90 miles west in Puente Genil will also be used by the venture.
The Catavi venture plans to invest in machinery, processing and packaging. Some 200 farmers in Andalusia, Extremadura and Murcia will supply the site.
Luis Arnáez Olano, a veteran of the Spanish poultry industry, will lead the Catavi venture.