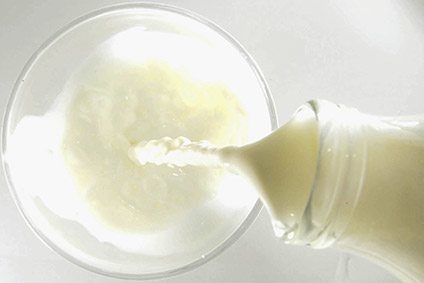 Danone, Nestle and Lactalis are among 11 dairy companies fined by the Spanish competition regulator over alleged collusion on pricing.
The Spanish National Commission of Markets and Competition (CNMC) handed out fines totalling EUR88.2m (US$97.3m) to the dairies who the regulator accused of sharing sensitive information on the purchase price of unpasteurised milk at both a national and regional level.
The largest penalty was handed out to Danone's Spanish subsidiary, which was ordered to pay EUR23.2m. Other fines included: Corporacion Alimentaria Penasanta at EUR21.8m, Lactalis at EUR11.6m; Nestle at EUR10.6m; Puleva Food at EUR10.2m; Calidad Pascual at EUR8.5m; Senoble at EUR929,644; Central Lechera at EUR689,477; Gremio de Industrias at EUR200,000; Asociacion de Empresas Lacteas de Galicia at EUR100,000; and Central Lochera de Galicia at EUR53,310.
Lactalis, Danone and Nestle did not respond immediately to requests for comment.