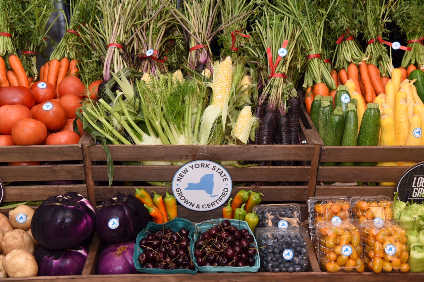 Shortages of vegetable supplies across Europe could continue until at least April as unusually bad weather has cut harvests of fresh produce by up to 60% compared to normal levels, according to the Spanish exporters' federation of fruits, vegetables and flowers, Fepex.
Adverse weather conditions throughout the European Union "has had a particularly serious effect on outdoor vegetable crops in the Spanish southeast" and has hit harvests in Italy, Greece and other countries in the Mediterranean basin, Fepex said.
"In southeastern Spain the current production situation is the result of a combination of drought in October and November, heavy rains and floods in December and January, and snowfall and frost in January," Fepex said.
Fepex said "all horticultural production, with notable differences by species" is expected to be cut by around 30% as a result of weather conditions.
According to Fepex, Spanish exports of fresh produce to Europe usually "exceed 50%" of supplies to the region in normal conditions, amounting to more than 100,000 tonnes of products every month.
Earlier this month Freshfel Europe, a Brussels-based forum representing the fresh produce industry, said the problems afflicting vegetable production were "unprecedented, with the yield of courgettes, aubergines, tomatoes, broccoli and peppers from Spain down by about 25%, while prices had risen between 25% and 40%". The UK was among countries experiencing shortages as a result of the situation, the UK's Fresh Produce Consortium confirmed.