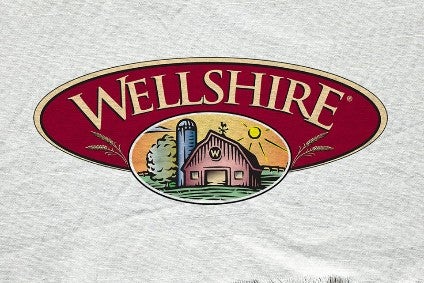 US-based meat firm Land O'Frost is entering the organic market with the acquisition of Wellshire Farms of New Jersey.
Land O'Frost, which manufactures pre-sliced meats and speciality sausages, said the purchase forms part of its strategic growth strategy to enter new categories that complement its existing portfolio, which includes the DeliShaved and Bistro Favorites brands.
Founded in 1996, Wellshire Farms makes all-natural beef, pork and poultry products under its namesake brands and also Garrett Valley, Colameco's, Lou's Famous and Homestyle Meals which are supplied to retailers across the US and Canada, including Whole Foods, Trader Joe's and Sprouts Farmers Market. Its products are free of nitrates, nitrites and preservatives.
Munster, Indiana-based Land O'Frost did not disclose the financial terms of the deal in a statement announcing the transaction.
The company's president and chief executive David Van Eekeren said: "We're bringing together two family-owned companies that are not only committed to producing quality products but also have a rich and long-standing heritage in the meat industry.
"We look forward to welcoming Wellshire to the Land O'Frost family and entering the natural/organic space in such a considerable fashion."
Following the acquisition, Land O'Frost's will now offer natural and organic brands in the breakfast, deli, hams, hot dogs, snacking and speciality meat categories.
Wellshire Farms' CEO, Lou Colameco, added: "The opportunity to combine forces with another family-owned and operated company as strong as Land O'Frost will provide us with the ability to further grow our brands, expand our distribution and provide new growth opportunities for our employees.
"In addition, we believe the combined company will also be able to reach more retail outlets and customers that value our high-quality products."