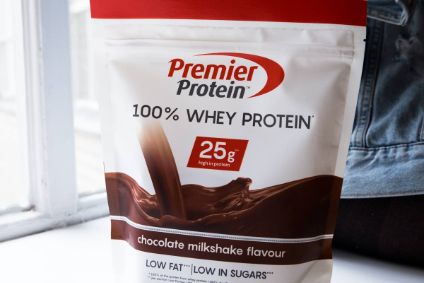 BellRing Brands , the US protein-shakes and nutrition bars supplier, believes there will be "pent-up demand" for the types of products it supplies as consumers adjust to life with and after Covid-19.
The company, home to brands including Premier Protein and PowerBar, also forecast sales through e-commerce will pick up pace as the novel coronavirus shapes how consumers shop.
BellRing saw its sales grow almost 19% in the three months to the end of March, in part due to pantry-loading as shoppers, concerned about the spread of Covid-19, sought to minimise their shopping trips.
Elsewhere in the food sector, companies offering more indulgent products such as salty snacks and confectionery have also seen solid sales over the last quarter.
Asked on a conference call on the subject of BellRing's second-quarter results if the company saw an opportunity in consumers looking for convenient products that were also healthier, chief executive Darcy Davenport said she expected demand to be released.
"I think that there will be pent-up demand," Davenport told analysts and investors on the call to discuss BellRing's second-quarter results. "If you look at the different need states within convenient nutrition, you see a couple areas. You see some areas like adult nutrition, which have done very well during this Covid time. Obviously, they target an older individual, which may feel vulnerable during this time, specifically in the pandemic. So, they are buying a fair amount of products.
"Then, you've got the, kind of, diet side, which actually are declining, and mainly because consumers are at home stress-eating, and they're with their families. Then, you've got the sports nutrition side of things – gyms are closed – that's more on-the-go.
"If you think of those second two specifically that absolutely will rebound – and I would expect will rebound in a bigger way. I think it'll be great for the category, because I think you'll have more people coming to kind of the pharmacy section."
BellRing's second-quarter net sales rose 18.9% to US$257.5m, contributing to a 24.7% increase over the first six months of the company's financial year to $501.5m. The second-quarter growth helped fuel adjusted EBITDA of $43.4m, which although down on the previous year's second quarter, was higher than Wall Street estimates.
In April, the first month of BellRing's third quarter, a combination of pantry de-loading and a reduction of on-the-go sales weighed on sales as tracked by Nielsen. The company says it expects the de-loading to improve during the third quarter, with the increase in shoppers consuming its products at home offsetting the pressure on sales outside the home.
E-commerce sales are part of sales BellRing classes as "untracked". The company does not disclose dollar sales for e-commerce but Davenport did reveal the growth the business saw in the channel in the three months to the end of March.
"During the quarter, we saw an about 150% increase, and then, actually in April, we saw it go up to 200%. We're actually seeing e-commerce growth increase over time," Davenport said.
The BellRing boss indicated e-commerce sales were accounting for a greater proportion of the company's overall revenue and said she expected sales through that channel to gain steam.
"Historically, we've had our e-commerce business represent, kind of, mid-single-digits within our portfolio. It's now about ten [per cent]," she said. "So, it is becoming a bigger part of our portfolio. My personal feeling is that we've known this trend has been happening. It's not a new trend. Obviously, Covid is accelerating that trend and I think that it will be here to stay. I think this is one of the lasting impacts of Covid after we are well-past a vaccine. I think people are going to start getting used to a new way of shopping. And I think it'll continue being a bigger part of our business."