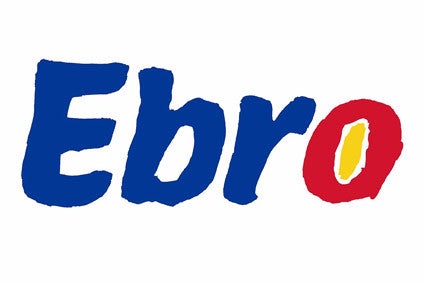 The first five start-ups to be accepted into the Spanish food and drinks sector accelerator backed by the country's rice and pasta giant Ebro Foods have been named.
Ebro, one of the country's largest food companies, announced in October it was backing the domestic accelerator hub, which is aimed at working with and developing start-ups and existing small and medium-sized businesses in the sector, from within the country and beyond, and boosting innovation.
The company has put an undisclosed sum into the Food Evolution Hub programme which has been set up by Madrid-base food marketing and R&D consultancy Ivoro, the creative agency Gray Spain and investment group Yara Ventures.
In return Ebro has an option to buy equity stakes in the businesses that sign up for the programme.
The five start-ups – chosen from 40 applicants – are:
Keen Bean, a business which makes baby food using a new technique called high pressure cold (HPP), which it says keeps the fresh food intact with all the vital nutrients, enzymes, vitamins locked in while still maintaining protection against harmful agents such as E. coli and salmonella.
Eskesso, which is a vacuum cooking business which uses an app to activate the cooking process.
Mustache, a craft beer and raw material business which matches beer with different cuisines.
Fotawa, which provides a healthy food office delivery service. It can cook more than 3,000 dishes a day with a team of 15 chefs.
Baia Food, which is developing exotic enriched foods including a fruit from Africa with no record of consumption in the European Union.