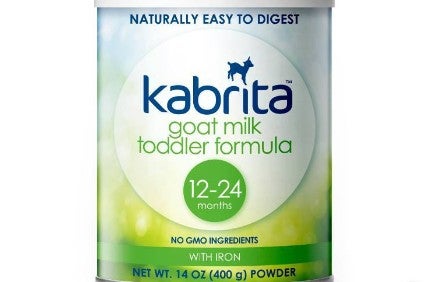 A fund backed by Chinese state-backed investment company CITIC Group Corp. is to acquire a 25% stake in Hong Kong-listed infant-formula supplier Ausnutria.
CITIC Agri Fund Management Co. Ltd is to become the largest investor in Ausnutria once its purchase of 25.18% of the business is finalised. The subscription remains subject to shareholder approval.
A portion of the stake will come from the current largest shareholder in Ausnutria, Taiwan-based pharma company Center Lab Group.
Ausnutria said the proceeds from the share offer, which amount to HKD1.29bn (US$164.3m), will be used "for the repayment of bank loans and future investments".
In a filing to the Hong Kong Stock Exchange, Ausnutria said: "The board considers the subscription will enlarge the shareholder base and significantly strengthen the shareholder profile of the company by introducing a reputable investor, which was a professional investment institution jointly established by CITIC Agriculture Investment Co. Ltd and a number of other sound companies established in the People's Republic of China.
"CITIC Agriculture Investment Co. Ltd is wholly-owned by CITIC Group Corporation Ltd. It is expected that the company will be benefited from the investment opportunities available to CITIC Group Corporation Ltd., which is a large state-owned conglomerate established in the PRC. The board also considers that the subscription offers a good opportunity to raise additional funds to strengthen the financial position and broaden the capital base of the group so as to facilitate its future development."
Center Lab, which before this move owned 40.3% of Ausnutria, will abstain at the shareholder vote to give its approval to CITIC Agri Fund Management Co. Ltd joining the roster. The pharma group will continue to be an investor in Ausnutria, owning 24.98% of the business.
In 2017, Ausnutria generated revenue of CNY3.93bn (US$622.7m), 43.3% higher than in 2016.
Profit attributable to shareholders rose 44.9% to CNY308.1m.
Ausnutria brands include A-choice infant formula made from cow's milk and Kabrita formula made from goat's milk.