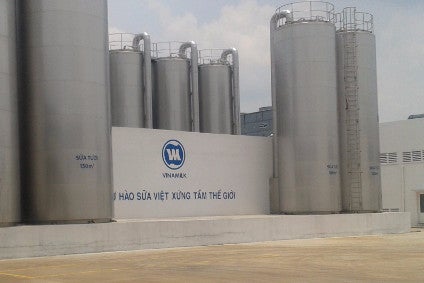 Vietnam's sovereign fund, the State Capital Investment Corporation, will not sell its stake in Vinamilk this year, the dairy group has told just-food.
The Vietnamese state owns 45% of the company through the state investment vehicle. Last October, the Vietnamese government announced its intention to sell the shares.
A spokesperson for Vinamilk, Vietnam's largest dairy group, today (2 June) confirmed reports in the country the Scic would not offload the shareholding in 2016.
Last month, another shareholder in Vinamilk said the company, Vietnam's largest dairy group, plans to remove a limit on the shares foreign investors can own in the business. Vietnam-based investment firm VinaCapital Group said it had been informed by Vinamilk of its decision to remove the cap.
At present, the largest overseas shareholder in the group is Singapore-based Fraser & Neave which owns around 10% of the company.
In 2015, Vinamilk saw its profits rise 28% to VND7.77trn. The company's revenue rose 14.3% to VND40.08trn.
In the first quarter of 2016, Vinamilk saw its revenues grow 18% year-on-year to VND10.37trn. The company has forecast a 10% rise in revenues for 2016 as a whole.