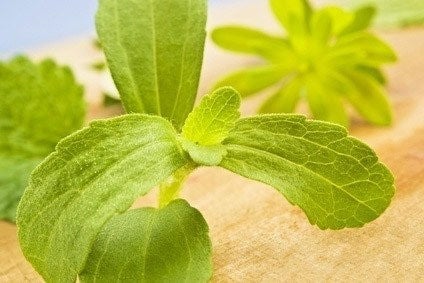 Food and drink products on sale in India can contain high-intensity sweetener stevia after the country's regulator approved the use of the ingredient.
The Food Safety and Standards of Authority of India has issued a list of products in which stevia can be used, as well as the maximum level of the ingredient they can contain.
Flavoured-based dairy drinks, yoghurt, fruit nectars, non-carbonated water-based beverages and carbonated water can include 200 milligrams per kilogram. Manufacturers can also use that amount in soft drink concentrate "in the final product after reconstitution", the regulator said.
Ice lollies or edible ice can contain 270mg per kg. Manufacturers of dairy-based desserts can use 330mg per kg, ready-to-eat cereals may have 350mg per kg and suppliers of jams, jellies and marmalades can include 360mg per kg in their products. Chewing gum has the highest maximum level of the products listed, with 3,500 mg per kg.
The FSSAI said steviol glycoside may be marketed as table-top sweetener in tablet, powder or liquid form. The prescribed limit is seven mg per kg.
The development opens the Indian market for stevia suppliers and for food and drink manufacturers looking to use the ingredient in the country.
William Mitchell, the CFO of UK-listed stevia supplier PureCircle, said: "It's a very important market opening."
PureCircle, based in Malaysia, sold stevia products directly to over 125 food and drink manufacturing customers in its last financial year, which ran until the end of June.
Mitchell said PureCircle was working with its customers on products that could be potentially launched in India. "We've been and are working with a number of customers. The timing and scope of our customers' plans is clearly something you'd have to discuss with them but, big picture, we see India as a big market, it's got a big potential for stevia," he said.
He suggested the prospects for the use of stevia in food and drinks sold in India could be helped by previous experience in other markets when the ingredients was launched.
"Each time a new market opens, it's not starting from scratch. It's starting with a global experience. At the time of India opening, there are far more categories that are comfortable and are actively using stevia in other parts of the world and therefore you'd expect them to bring that knowledge and confidence to each market that opens. When the US opened way back in 2008, there wasn't that prior experience," he told just-food.
"If you look down into a whole range of categories, you're getting deeper penetration. There are a whole range of categories, where five years ago, it may only have been three or four countries; now it's 20, 30, 40 countries."
Mitchell added the FSSAI approval allowed stevia to be used with sugar.