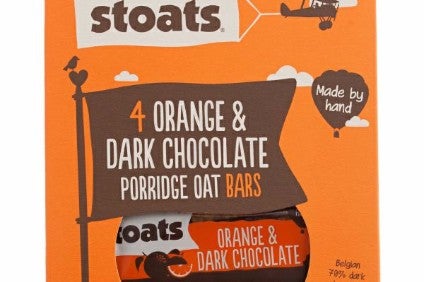 UK oats company Stoats has opened a new factory south of Edinburgh as it seeks to increase production of porridge oat bars from the current nine million a year.
The 22,000 square-foot site opened this month on the Glen Industrial Estate in Loanhead and will become the headquarters for 40 staff across bakery, sales, marketing and operations, the company said today (12 September). Stoats is targeting to reach GBP10m (US$13.3m) in turnover by 2020 after securing new listings with major UK supermarkets, as well as wholesalers Bidfood and Brakes.
A company spokesperson declined to reveal the sums involved in the new plant, but the statement issued today said the financing was supplied by Midlothian RSA (Regional Selective Assistance) and HSBC Bank.
A new product development kitchen at the site is due to open in spring next year and will allow the company to host school groups focused on healthy eating.
Stoats exports to 12 international markets including the US, Benelux and the Middle East. Its product range includes flavoured quick porridge oats, porridge sachets, mueslis, oatcakes and oat bars.
Managing director Tony Stone said the factory will enable the company to invest in developing new products and categories, as well as own-label brands.
"We have come a long way since I began baking porridge bars in our family kitchen over 12 years ago. The new factory gives us the opportunity to realise our ambitious plans, including increasing distribution across the UK and internationally."