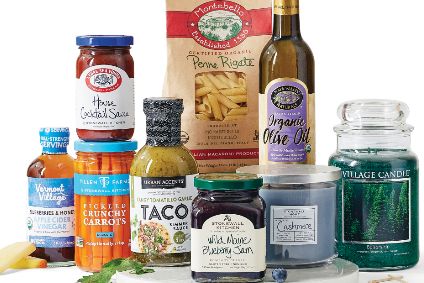 Stonewall Kitchen, the US food group majority-owned by private-equity firm Audax, has snapped up domestic spices-and-sauces supplier Urban Kitchen.
Chicago-based Urban Kitchen, set up 25 years ago, is the fourth food acquisition made by Stonewall Kitchen in four years.
Financial terms were not disclosed. Stonewall Kitchen CEO John Stiker described Urban Kitchen as a "terrific fit".
He added: "Like us, they've been selling high-quality products to many of the same premium retailers nationwide, as well as directly to consumers online. The addition of Urban Accents puts us in an exciting, unique position to offer our customers and guests an ever wider assortment of high-quality products for their kitchen and home across dozens of categories."
Urban Kitchen was launched in 1996 by partners Tom Knibbs and Jim Dygas, offering a line of spice mixes. The company's product range includes seasonings, pizza sauces and taco sauces.
Knibbs said: "We've poured our hearts and souls into the business for the past 25 years, and we know that Stonewall Kitchen shares the same commitment to quality, innovation and family culture that will allow the brand to continue to grow. While we're stepping away from our ownership roles, we're excited that we, and the entire team we've built here at Urban Accents, will stay on and join the Stonewall Kitchen family."
Audax acquired its majority stake in Stonewall Kitchen from another private-equity firm, Centre Partners, in 2019. The same year, Stonewall Kitchen bought apple sauce and cider vinegar supplier Vermont Village.
In 2018, Napa Valley Naturals owner Spruce Naturals was acquired by Stonewall Kitchen, a deal that came almost a year after US pickled vegetable business Tillen Farms was bought.