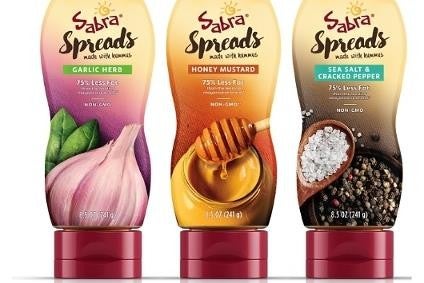 Israel-based food and beverage company Strauss Group today (22 November) reported higher sales and earnings in the first nine months of 2016, with top-line growth at home and abroad.
The company booked net income of NIS277m (US$71.7m), up 26.5% on a year earlier. EBIT rose 21.4% to NIS609m.
Strauss' group sales increased 2.9% to NIS5.91bn, with growth dampened by changes in exchange rates. Excluding the impact of currency fluctuations, Strauss said its organic sales grew 7.1%.
In Israel, Strauss increased its sales by 4.4% to NIS2.27bn. The company's domestic sales were up 5.2% in the third quarter. Reflecting on the quarterly performance, president and CEO Gadi Lesin said: "In Israel, our home base, we continue to post high growth rates, contrary to the prevailing market trend, and despite price reductions of core products and improving our employees working benefits."
Strauss' domestic business generated EBIT of NIS248m over the first nine months of the year, up 11.9%.
Outside Israel, Strauss' food business centres on dips and spreads, with its largest market the US, where the company has a venture with PepsiCo. Sales from the division increased 2.8% to NIS581m, or 4% when excluding the impact of exchange rates from the results. EBIT grew 18.2% to NIS62m.
The group's biggest division by sales is coffee. The unit reported a 2.2% increase in sales and a 37.7% jump in EBIT over the first nine months of 2016. More to follow