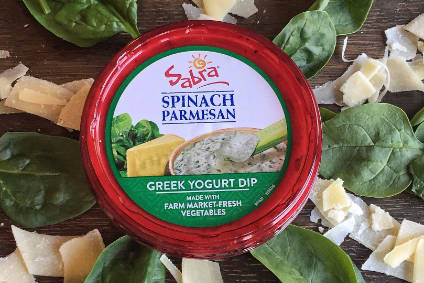 Israeli food-to-coffee manufacturer Strauss Group booked an increase in sales and earnings for 2016.
The company said revenue rose 3.9% in 2015 to NIS7.94bn (US$2.2bn). On an organic basis, excluding currency exchange, sales rose 6.2%.
Operating profit increased to NIS744m, a 12.8% improvement on 2015's level. The company reported a 0.8 percentage point improvement in EBIT margin during the year. Net income increased 14.3% to NIS335m.
Strauss stressed it was able to book stronger sales and profits in spite of a food recall that hit the performance of its international dips and spreads joint venture with PepsiCo, Sabra, in November. Sabra sales fell 6.6% in the period, dropping to NIS644m, while the unit's operating profit dropped by 37% on recall costs, decreasing to NIS59m.
Gadi Lesin, Strauss president and CEO, stressed the recall is "being responsibly managed" to "ensure a return to a solid performance".
Commenting on the group's overall performance, Lesin continued: "2016 was a strong year for the group and its businesses, which have posted an improvement across all metrics and strong cash flows. Strauss Israel continued to exceed market growth rates in our home base in
Israel… We will continue to invest in innovation, in efficiency enhancement and in delivering genuine added value to our consumers around the world."