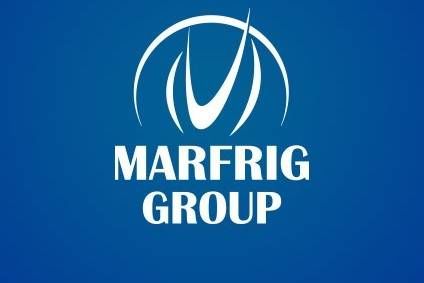 Marfrig has booked an improved sales and earnings performance as the Brazilian meat group works to strengthen its financial position through disposals including the recent sale of its Moy Park business.
Marfrig said that net earnings for the three months to 30 September rose to BRL186m (US$49m), up from a net loss of BRL303m last year. The improvement was driven by a stronger operating performance as well as a lift from income from discontinued operations.
EBITDA rose to BRL436.4m compared to BRL310.6m last year. Lower SG&A costs more than offset a rise in cost of goods sold and enabled the group to report EBITDA margin of 9.7%, an improvement of around 70 basis points.
Marfrig group sales were also stronger in the period, rising to BRL4.9bn versus BRL3.7bn. Growth was supported by a 12% rise in revenue at Marfrig's Keystone business.
During the period, Marfrig used the proceeds from its disposals to pay down debt. The company said: "As part of its capital structure improvement process, in late October, Marfrig repurchased US$406m in senior notes… which will result in annual savings in interest expenses of $34m."