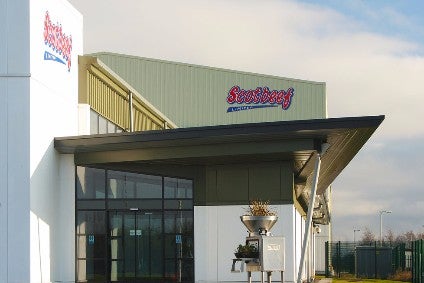 Two planned strikes at the UK's Scotbeef, which supplies major food retailers including Marks and Spencer, Aldi and Lidl, have been suspended after the company agreed to move talks over pay to the Advisory, Conciliation and Arbitration Service (ACAS).
Workers were due to hold the 24-hour strikes at Scotbeef's East Kilbride and Queenslie plants in Glasgow, the first of which was planned for this evening (19 December). The Usdaw union had said the industrial action was in relation to the rejection of a "most recent offer" of a 1.7% pay increase linked to changes in workers' break entitlements.
However, Usdaw announced today that talks will resume in the new year.
Usdaw's divisional officer Stewart Forrest said: "We welcome the company agreeing to conciliation talks through ACAS and we hope this will lead to a resolution of the dispute."
Scotbeef is one of the UK's largest privately-owned fresh meat companies, supplying the domestic market and retailers overseas. The company employs more than 800 people, almost half of whom are based at the two facilities involved in the dispute.