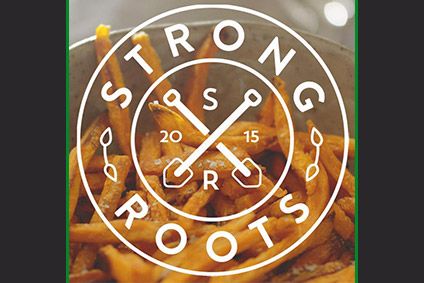 Frozen plant-based food business Strong Roots has come top of the tree in the rankings of the UK's fastest-growing privately-owned food and beverage companies compiled by a local advisory firm.
Although based in Dublin, Strong Roots does a lot of its business in the UK where it has deals with major retailers.
Alantra produces annual rankings for 50 of the UK's top movers in terms of sales generated over the past two years, and for 2018 all of them posted double-digit growth led by Strong Roots, which has seen its turnover double each year to more than 109%, according to the advisory firm.
Despite the uncertainty created by Brexit, Alantra said the companies featured have still managed to expand operations into overseas markets, with their growth rates reflective of the ability to understand consumers' changing eating habits and to take advantage of "some of the most powerful trends driving purchasing behaviour".
Charles Lanceley, the director of the UK food and beverage leadership at Alantra, said: "The fastest-growing brands in the food and beverage sector are highly skilled at identifying what their customers want and have captured the imagination of consumers by offering a product with a genuine point of differentiation. The businesses in the Alantra Food & Beverage Fast 50 deserve huge credit for the success they have achieved so far."
Alantra also highlighted how the businesses have expanded on the back of demand for more healthy eating and drinking products – as seen in the rise of flexitarianism – the consumers' desire for "authenticity", and affordability.
A selection of the 50 picked out by Alantra alongside Strong Roots includes healthy snacking specialist Grenade at number two, desserts maker Pots & Co. at three, and The Cake Crew ranked 14.
Alantra noted how 22% of the 50 companies in last year's compilation were financed by private-equity investors, showing the advantages of what backing such investments can provide for a business in the early stages of development.
Simon Peacock, a partner for the UK food and beverage leadership, added: "This year's ranking offers a glimpse into how the most agile brands are exploiting the fast-moving marketplace. It is their commitment to product quality and customer service that is in turn driving dramatic improvements in their sales."
Read just-food's interview with Strong Roots founder Samuel Dennigan in July 2018