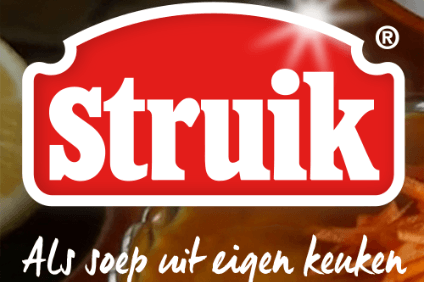 Struik Foods Europe has said it is preparing for the closure of its Schoten production factory in Belgium with the likely loss of 92 of the 107 jobs at the site.
The company, which produces a range of products such as canned and semi-finished products for the European market including Belgium, the Netherlands and the UK, acquired the Schoten factory from Unilever in 2000.
A Struik spokesperson told just-food today (20 January) the closure would go ahead following statutory talks with employee representatives.
"Since the acquisition Struik Foods Europe has made every effort for the plant to be competitive and profitable," the spokesperson said. "Despite all commercial efforts to attract new customers and production investments over the years, the factory is structurally loss-making. In this context, the management board has announced its intention to end operational activities of Struik Foods Belgium in Schoten."
Chief operating officer Bert Bonnema said in a statement issued by Struik: "Of course I realise that this communication will hit our employees and their families hard. If our closure intention is confirmed, we will enter into a constructive dialogue with our social partners and we expect that we can find the most suitable solutions for all the employees."
Struik products include hot dogs, meatballs and canned meats sold under the Ye Olde Oak brand, a long-standing brand sold in the UK, in addition to a range or soups, broths and sauces sold in Europe under the Bush brand. The company says it also produces a number of private label products for major retailers in Europe.