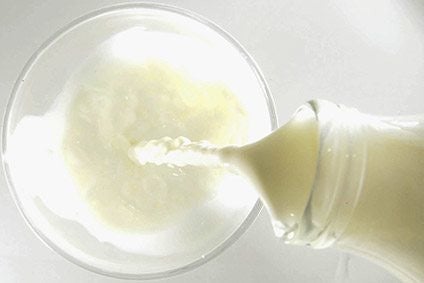 A study released today (16 February) has concluded that organic dairy and meat products contain around 50% more omega-3 fatty acids than conventionally produced alternatives.
Researchers at Newcastle University in the UK found key nutritional differences between organic nad non-organic meat and dairy. As well as containing more omega-3, organic animal products are also 40% higher in conjugated linoleic acid, which has been linked to a range of health benefits in animal testing, including reduced risk of cardiovascular disease, certain cancers and obesity.
Organic meat had "slightly lower concentrations" of two saturated fats linked to heart disease and organic milk and dairy contains "slightly higher" concentrations of iron, Vitamin E and some carotenoids, the researchers added.
Welcoming the research, Helen Browning, chief executive of organic body the Soil Association said the findings "confirm" what many people have always thought was true – what you feed farm animals and how you treat them affects the quality of the food – whether it's milk, cheese or a cut of meat."
She continued: "Organic farming methods require all organic farmers to adopt techniques that guarantee nutritionally different foods. Following research in 2014 confirming nutritional differences between organic and non-organic crops like fruit and vegetables – we can now say for certain that organic farming makes organic food different."