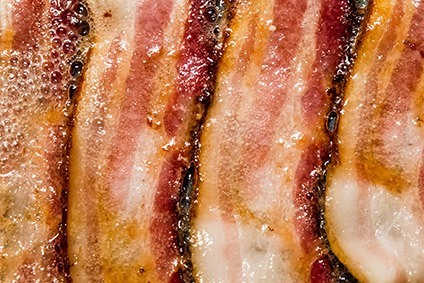 The business is opening a plant in Sharonville, 20 miles north of Cincinnati, spending US$10m on the project. SugarCreek expects to hire 235 staff.
"Our very first facility opened in Washington Court House in 1966 and we are very proud to now open our seventh facility overall and fourth in Ohio," SugarCreek chief relationship officer Jennifer Richardson Hutcheson said.
The company, which employs more than 2,600 people in six manufacturing facilities, has customers inside and outside the US. SugarCreek sells bacon through the retail channel but, in the foodservice market, its product portfolio also takes in poultry, beef and seafood.
Outside Ohio, the business has a factory in Indiana and another in Kansas. SugarCreek has had its facility in Kansas since 1982 but its presence in Indiana is more recent, having opened its site in Cambridge City in 2015.