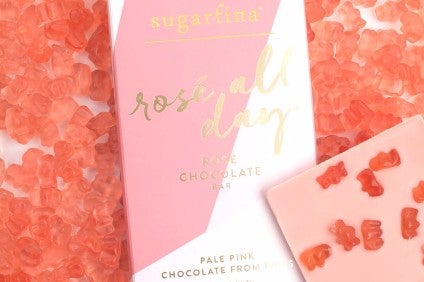 US confectionery maker Sugarfina received US$35m in financing from local private-equity firm Great Hill Partners to expand operations beyond its key US and Canadian markets.
The Los Angeles-based company is seeking to tap consumers in Europe, the Middle East and Asia from early 2018, and will also use the funds to increase its presence on web and mobile platforms, as well as retail and wholesale, it said yesterday (3 August). Great Hill partners Michael Kumin and Peter Garran will consequently join Sugarfina's board.
Since launching online in 2012, the company has grown to encompass 24 boutiques and 14 shops in North America. Sugarfina's operations centre on its stores but its products are sold at retailers including Nordstrom in the US and John Lewis in the UK. It is aiming to double revenue this year after generating $25m in 2016, it said.
Speaking about the partnership, founders Rosie O'Neill and Josh Resnick said: "Great Hill is a fantastic partner that deeply understands our customer and how she shops. We are confident that together we will continue to grow the brand and connect with our customers across the globe."