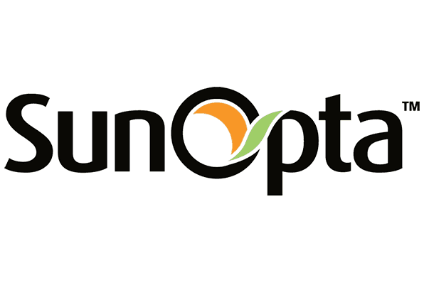 SunOpta announced Scott Huckins is joining the Canadian organic food and beverages maker as finance chief from today (3 September).
Current chief financial officer Robert McKeracher is leaving the Toronto-based business after serving in the role since 2011, according to a statement from SunOpta, which did not reveal the reason for the CFO's intended departure. However, McKeracher will work with his successor for the rest of the year to ensure a smooth transition.
Huckins' work history is diverse. He was most-recently CFO of retailer Claire's Stores and prior to that was at retail-centric business Sears Holdings in various capacities. He has also worked at equipment services company RSC Holdings and US multinational Koch Industries.
CEO Joe Ennen only joined Nasdaq-listed SunOpta in April and was tasked with continuing with the "value creation plan" launched in 2017 to boost the company's financial performance.
SunOpta is engaged in the packaged foods sector through dairy products, soups and broths, fruit snacks and nutrition bars, and frozen fruit and vegetables, while it also has operations in ingredients, raw materials and animal feed.
A statement announcing the new appointment set out Huckins credentials: "He has a proven track record in leading significant business improvements during challenging situations by attacking costs, streamlining processes and improving underlying business structures. Mr Huckins also has extensive experience in strategic planning, working capital management and risk management, together with a deep understanding of banking relationships and treasury."
And it appears the new CFO has been tasked with transforming the business. "While company transformations are never easy, I've been impressed with the progress SunOpta has made to date and can see the pieces coming together," Huckins said in the statement. "I look forward to helping SunOpta continue on its transformational journey with a focus on growth, earnings and cash flow."
Commenting on the outgoing CFO's departure, Ennen said: "I would like to thank Rob for his long-standing commitment and valued contributions to SunOpta as CFO during the past eight years and through many of the company's milestones. We wish him all the best in his future endeavours."
He continued: "I could not be more thrilled to welcome Scott to SunOpta where he will undoubtedly make an immediate impact as we continue the work necessary to drive growth, improve margins and create long-term shareholder value. I am particularly impressed with his experience as an operationally-oriented CFO and his ability to passionately lead a financial function during challenging times and with a strong sense of urgency."