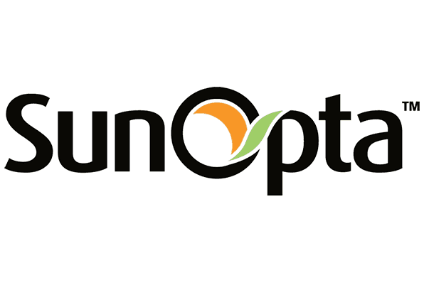 SunOpta, the Canada-based ingredients and packaged food and beverage supplier, is investing in the production of non-dairy beverages and broth at a plant in the US.
The company is in the middle of "optimising" its portfolio as part of a wider programme to improve its financial performance, dubbed its "value creation plan", which it started in 2017.
As part of the changes to the portfolio, SunOpta is investing in areas in which it believes it can grow and is adding capacity at a factory in Allentown in Pennsylvania.
SunOpta is spending around US$22m at the plant to add "enhanced mixing and processing capabilities" the company claims "bring further innovation to the plant-based beverage market".
The Allentown plant will see an increase in processing and filling capacity, which will also help the company provide "organic and conventional broth offerings".
The additions are expected to "come online in mid-2019", SunOpta added.
News of the investment came alongside SunOpta's first-half financial results, which showed a narrowing of net losses year-on-year despite declining revenues.
SunOpta posted a net loss of $7.5m for the six months to the end of June, down from $11.8m a year earlier.
The company reported a first-half EBIT of $6.1m, against $6.4m in the first half of 2017.
First-half revenues stood at $632m, down from $666.5m in the corresponding period a year earlier.
CEO David Colo said: "We continued to make progress under each of the four pillars of the value creation plan and have largely transitioned into the second phase of our operational turnaround. We are converting our sales opportunity pipeline and, based on the wins to date, anticipate delivering meaningful revenue growth during the second half of 2018.
"During the second quarter, our beverage and snack platforms continued to deliver revenue growth and improved margin, reflecting our revitalised commercialization efforts over the last 18 months. We also continued to see demand for organic ingredients grow and we remain committed to our strategic focus that is designed to leverage structural advantages in global ingredients, despite some timing-related foreign exchange and commodity items that impacted gross margin in the quarter.
While challenges remain in our healthy fruit business, year-over-year revenue declines moderated during the second quarter, and we made progress on our improvement plan, which includes re-balancing our frozen inventories and improving our productivity."