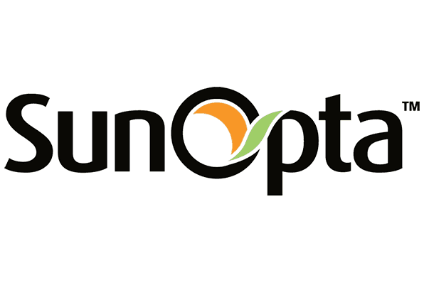 SunOpta, the Canadian producer of organic and plant-based food and drinks, plans to expand a factory dedicated to plant-based products but at the same time vacate another facility for fruit.
Nasdaq-listed SunOpta said it will invest an undisclosed amount in its Allentown, Pennsylvania, plant to add capacity for plant-based foods and beverages. Effective from today (1 February), SunOpta also announced its "exit" from a frozen-fruit processing facility in Santa Maria, California.
"These initiatives are part of a multi-year supply chain optimisation strategy to support our growth plans," the company said in a statement, without providing any more details.
just-food has contacted SunOpta for more information on the investment and the type of products the expansion will cater to.
SunOpta supplies foodservice and private-label customers with dairy-free milks, plant-based snacks and frozen fruit, and also offers a co-manufacturing service.
Almost a year ago, the company, headquartered in Mississauga, Ontario, said it had secured CAD60m (then US$42.5m) in equity financing to support its expansion in the plant-based arena, funds provided by asset managers Oaktree Capital Management and Engaged Capital.
It then went on to invest $26m in a facility making oat-based milk drinks in Alexandria, Minnesota.
SunOpta sold its ingredients assets last year to Netherlands-based Amsterdam Commodities for EUR330m (US$398.7m).
CEO Joe Ennen said today the expanded capacity at Allentown is expected to come on stream in the fourth quarter.
"We remain pleased with our sales pipeline efforts to deliver $100 million of revenue growth by the end of 2022 from the three 2020 projects. This additional capacity will ensure that we are well positioned to support our customers' growth in 2022 and beyond," he added.
The fruit facility is being disposed of as Ennen said "the highly successful automation and productivity efforts made over the last two seasons have created the ability for us to operate the same size business, with fewer assets. Lowering our cost structure will improve gross profit, which we expect will make us more competitive as we seek to add new business".
In its 2019 fiscal year to 28 December that year, SunOpta generated revenues of US$1.19bn and a gross profit of $115.3m. Earnings before tax were $2.6m but the company reported a net loss off $604m.