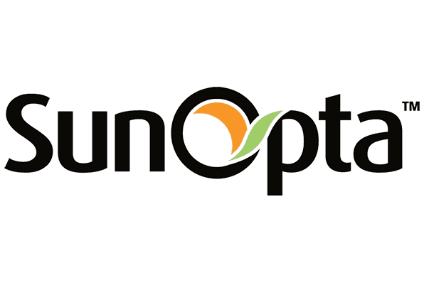 Canadian natural food group SunOpta booked lower full-year losses in 2016 as the group focused on making progress with its move to improve returns to shareholders.
The company said net losses fell to US$22.6m in the 12 months to 2 January, down from a loss of $51.1m in 2015. SunOpta's bottom line was boosted by lower interest expenses in the year, which were offset by the lapping of a higher income tax gain in 2015.
While SunOpta still posted a net loss, the company was able to report a stronger operating performance. EBIT from continuing operations increased to $9.1m compared to a loss of $31m in 2015 as the company lapped goodwill impairment expenses and other one-time expenses.
Sales at the company were down slightly, decreasing to $1bn in the 12 month period, down from $1.2bn.
Chairman and CEO David Colo said the company made "significant progress" with its drive to increase returns in the year. "We have worked diligently evaluating all aspects of the business, defining initial actions and building the team and processes to execute our strategic plan to drive long-term shareholder value. As we implement the four pillars of our strategic plan, we will refine our product portfolio, improve execution, broaden our sales effort and build a sustainable platform for profitable growth," he said.
Colo, who was named SunOpta's president and CEO earlier this month, suggested the company is "well-placed" to capitalise on demand for healthier foods.
The company announced in October that, in cooperation with investor Oaktree Capital, it was conducting a strategic review looking at how to boost shareholder returns.
The following month, the company shared its turnaround plans, which include streamlining its portfolio, boosting productivity, and optimising its product mix. The company is targeting the implementation of $30m of productivity-driven annualised EBITDA enhancements and $20m of working capital efficiencies to be implemented over the coming 12 to 18 months. In the near-term, SunOpta said these savings would be offset by increased investment in the business.
Portfolio Optimization
During the fourth quarter of 2016, SunOpta announced the closing of its a juice facility in California. It then decided to shut a soy extraction site in New York state, transferring production to a factory in Minnesota.
SunOpta stopped supplying certain varieties of soy, sunflower and frozen edamame. It also ended a "non-core" vegetable brokerage operation.