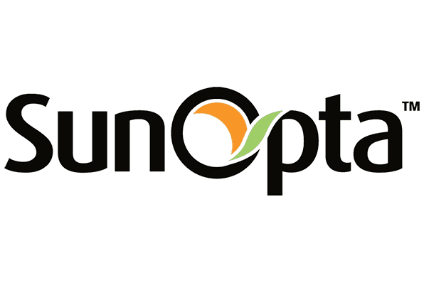 SunOpta has secured a US$85m investment from Oaktree Capital Management, which is taking a stake in the Canadian organic food group.
Oaktree specialises in investing in distressed companies. The formation of what SunOpta called a "strategic partnership" concludes a strategic review launched by the company in June, when it hired Rothschild to consider its options.
The news of Oaktree's investment comes after a period which has seen SunOpta come under pressure from its largest shareholders to increase returns. In May, SunOpta's then largest shareholder, Tourbillon Capital Partners, released a letter urging the group to initiate a sale process.
On Friday (7 October), SunOpta said Oaktree will be issued with preferred shares. Oaktree's investment translates to a stake of just under 12%. The investment fund also has the right to purchase up to an additional 3m SunOpta shares in the open market over the next year.
"After concluding a comprehensive review of strategic and financial alternatives, we are excited to have a partner in Oaktree that truly appreciates SunOpta's unique position in the market and the potential value that can be created for all our shareholders through performance improvement and accelerated growth," SunOpta chairman Alan Murray said. "Given Oaktree's deep industry knowledge and operational expertise, we believe they are the ideal partner for SunOpta as we seek to strengthen the company's operations in a way that can reduce operational volatility and realise sustainable growth and value creation."
SunOpta said it is conducting a "thorough review" of the company's operations, management and governance, with the objective of maximising long-term value to its shareholders. An update on this review and details of a mid-range plan including cost savings in 2017, will be released in conjunction with SunOpta's third quarter results.
Oaktree MD and co-portfolio manager Matt Wilson said the investment group believes SunOpta is positioned to capitalise on the "substantial opportunity for growth" in the healthy and organic food market. "SunOpta is a natural fit for Oaktree given our experience in the consumer and food industries, and we see a significant opportunity to provide strategic, operational and financial support that will accelerate the company's value-enhancing initiatives and position it for long-term success," he noted.
As part of the agreement, Oaktree also has the right to appoint two directors to the SunOpta board. The group named food-sector veterans Dean Hollis and Al Bolles. The board also will add a third new member from Engaged Capital. Further changes are expected, SunOpta said.
The group revealed cash will be used to pay down debt and increase financial flexibility.