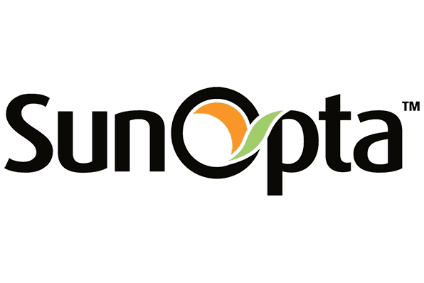 Canada-based consumer food and ingredients group SunOpta pointed to signs of recovery in the first three months of 2017 despite its losses growing year-on-year.
SunOpta booked a loss from continuing operations of US$11.4m for the three months to 1 April, up from $9.7m a year ago.
However, SunOpta filed an adjusted loss from continuing operations of US$900,000, versus $2.7m in the opening quarter of 2016.
SunOpta posted an operating loss of U$3m, up from $2.6m a year earlier. It provided an adjusted EBITDA figure that stood at $18.9m, against $22.1m a year ago.
Revenues dropped 6.3% to $333m. SunOpta decided to provide a revenue metric that excluded foreign exchange rates, the impact of certain sunflower kernel products and commodity-related pricing. On that basis, SunOpta's revenue slid 3.1%, with the company pointing to lower volumes of "speciality" raw materials, lower volumes of internationally-sourced raw materials due in part to weather-related delays and a continued decline in retail demand for frozen fruit products.
CEO David Colo said: "First-quarter results reflected a meaningful revenue, gross profit and adjusted EBITDA recovery from the fourth quarter of 2016, after considering the significant non-structural costs incurred to lay the groundwork for our turnaround."
Colo joined SunOpta as chief executive in February as part of the company's plans to improve its performance. Last October, SunOpta launched a "thorough review" of its operations, management and governance, with the objective of maximising long-term value to its shareholders. It also secured an $85m investment from Oaktree Capital – which had been an investor in one of Colo's previous companies, the US snack maker, Diamond Foods, where he had been "responsible for leading the turnaround of the highly-distressed" business, SunOpta said in February.
SunOpta said today the review of its operations, conducted alongside Oaktree, has led to the company setting a target of $30m of "productivity-driven annualised enhancements of EBITDA", to be implemented this year and next. SunOpta said these benefits are expected to be offset by "structural investments" in quality, sales, marketing, operations and engineering. SunOpta is also planning to invest in "capital upgrades" at several manufacturing facilities to improve food safety and make its manufacturing more efficient.
Colo said: "We have made significant progress during the first quarter, executing several key strategic actions including building out our senior leadership team, improving our food safety and quality programs, driving operational efficiencies and enhancing our go-to-market capabilities."