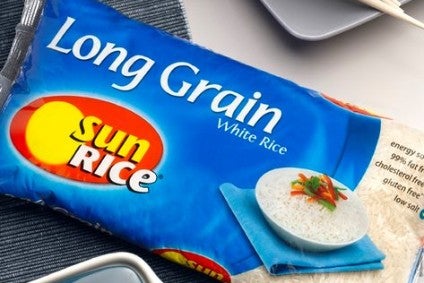 Australia-based rice supplier SunRice has set out more job losses, with the company pointing to the effects of a small rice crop.
In November last year, SunRice warned under 100 jobs could be potentially lost as it looked ahead to what was then expected to be a smaller crop year (C19).
Last week, the company said it was going to make more changes to its manufacturing operations next month. The changes at the Deniliquin and Leeton mills, as well as Australian Grain Storage sites across the Riverina, are expected to lead to the loss of "approximately 32 full-time equivalent positions" across the company's milling, packing, maintenance, paddy and warehousing operations.
"This announcement takes the total number of affected employees to approximately 130 since the November 2018 announcement," a SunRice spokesperson said.
SunRice said the drought, "low, general security water allocations" and "high temporary water pricing" that had been behind the low 2019 crop had continued.
However, the company said an offer of "record" fixed paddy price contracts to growers and a decision to carry over volume from 2019 meant it could maintain milling operations at the Deniliquin and Leeton mills through 2020.
CEO Rob Gordon said: "These fixed price contracts were designed to replenish paddy and seed stocks, underpin SunRice's Riverina milling program and assist SunRice in meeting premium demand in markets. Given the interest we have received, SunRice expects to receive a volume of rice which will allow some form of milling to continue at its operations in Deniliquin and Leeton through 2020. We will have greater clarity on the expected C20 crop after the conclusion of planting later in 2019."
He added: "While today's changes relate to the milling of the low C19 crop, harvested earlier in 2019, we remain concerned about the ongoing impact of the low water availability and high prices ahead of planting of the C20 crop later this year."