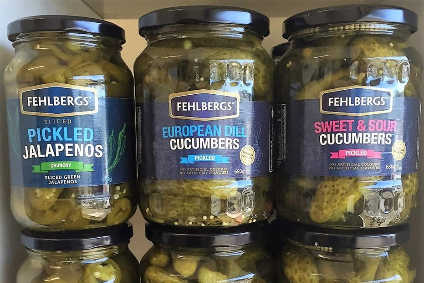 Australia-based rice business SunRice has struck a deal to buy local pickled onions and gherkins supplier Fehlbergs Fine Foods.
The deal, agreed for an undisclosed sum, was made through SunRice's Riviana arm, which already supplies a range of pickled vegetables. The acquisition adds pickled onions to the Riviana stable.
"This acquisition satisfies … one of SunRice's six strategic priorities: to differentiate and build value in domestic consumer markets," SunRice said in a stock exchange filing.
SunRice said pickled onions were Fehlbergs' "core business" and claimed the Fehlbergs brand has "a strong and growing position in the market".
It added: "The business has experienced impressive growth over the past four years through step outs into jalapenos and gherkins, as well as gaining a number of private-label contracts."
Fehlbergs' total sales in the 2016 financial year exceeded AUD4m (US$3.1m), with "strong operating profits".
Alongside news of the Fehlbergs deal, SunRice also announced it had acquired the 35% stake in US rice business SunFoods it did not already own.
SunFoods, based in California, is the owner of the Hinode brand, which is sold across 8,000 retail outlets in the US.