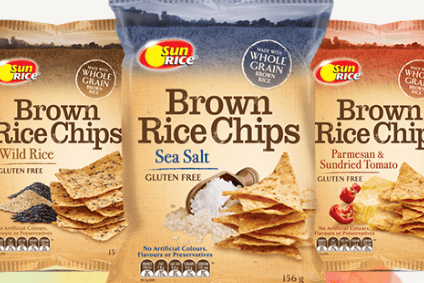 Australia's SunRice has forecast a decrease in its annual profits, pointing to a series of factors including trading conditions in Asia and the drought in New South Wales.?
The company, which generated net profit after tax of AUD45.1m (US$32.9m) in the 12 months to the end of April, said on Monday (27 August) it sees its bottom line falling to between AUD30m and AUD35m in its new financial year.
The business cited "prevailing conditions in Asian tender markets; depreciation of the Papua New Guinea kina and foreign currency liquidity conditions in PNG; and carry-over adjustments to counter the lower calendar year 2019 crop-reducing brand charges associated with lower in-year sales volumes."
SunRice is expecting a "significantly lower" crop in 2019 due to the drought in New South Wales hitting water allocations and pushing up water prices.
"Carry-over paddy stocks are being preserved to maintain our Riverina milling programme in calendar year 2019 and to ensure Australian rice can continue to be supplied into premium markets. Preservation of carry-over for calendar year will impact on full-year 2019 net profit after tax performance, due to the reduced brand charges associated with lower in-year sales volumes," SunRice said.
However, the company insisted it "remains too early" to provide an accurate forecast on the 2019 crop. Planting continues for another three months and the availability of water could improve, SunRice said.