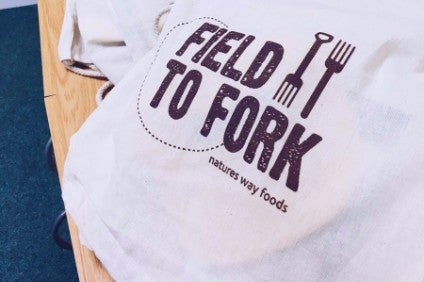 Susan Barratt, CEO of UK prepared salad and fruit supplier Natures Way Foods, is stepping down after 13 years with the company.
During her period in charge – she joined in 2005 and became CEO soon afterwards – the West Sussex-based business has seen its turnover nearly treble, from GBP68m to GBP200m (US$260.6m).
The transition to a new CEO is expected to take place in the spring of 2018, with recruitment already under way to find a replacement.
Under Barratt's leadership, the business opened its third and fourth manufacturing sites, growing its employee base from 400 to 1,200, and expanded its sales significantly through diversifying customers and categories.
"I feel privileged to have led NWF through a pivotal part of its history and I am enormously proud of all that the team has achieved," she said.
"Specifically, I am delighted about the strength of the relationships the business has with its customers, suppliers and our people. NWF is a dynamic business with an exciting forward-looking agenda and I have absolute confidence that NWF will continue to thrive."
The company's founder and shareholder Robert Langmead added: "Susan has led with great energy, commitment and success – she has been an invaluable asset to the company. In her tenure, Susan has built a strong team and business foundation that will ensure that the business continues to thrive in the future."
Before joining Natures Way, Barratt held executive positions within the brewing sector, as CEO at Eldridge Pope and finance director at Whitbread.
Natures Way supplies food to some of the UK's largest retailers and foodservice companies. It has been in business since 1994.