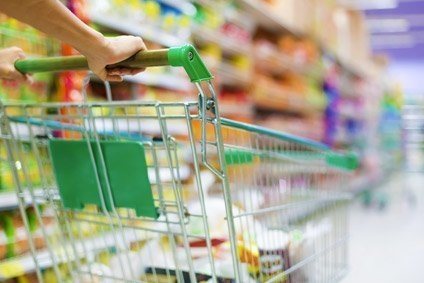 Sustainability is becoming a key factor among shoppers when deciding which consumer brand to buy, according to a new US Nielsen study.
Its 2015 Global Corporate Sustainability Report shows brands "with a demonstrated commitment to sustainability" saw global sales rise 4% compared to a 1% increase for those without.
Nielsen also found 66% of consumers around the world said they would be willing to pay more for "sustainable brands", up from 55% in 2014. This rises to 73% among the millennial age group, up from 50% in 2014.
The results were gathered from interviewing 30,000 consumers in 60 countries. They were asked how much influence factors such as the environment, packaging, price, marketing, organic or health and wellness claims had on their consumer goods purchase decisions.
Grace Farraj, senior vice president for public development and sustainability at Nielsen, said: "Sustainability is a worldwide concern that continues to gain momentum – especially in countries where growing populations are putting additional stress on the environment. An increasing number of consumers in developed regions consider sustainability actions more of an imperative than a value-add."
Nielsen's report echoes recent remarks from Unilever, which this spring claimed it was seeing a sales boost from its initiatives on sustainability.
In May, Unilever's chief executive, Paul Polman, explained the impact of its ten-year Sustainable Living Plan, in which the Ben & Jerry's and Knorr maker aims to double the size of its business in ten years while reducing its impact on the environment. "Consumers are increasingly demanding responsible business and responsible brands. Our experience is that brands whose purpose and products respond to that demand – sustainable living brands – are delivering stronger and faster growth," Polman said.
The trend seems to appear in Nielsen's study where brand trust was singled out as the most important factor in influencing the purchasing decision of 62% of consumers.
"This indicates an opportunity for consumer goods brands that have already built a high level of trust with consumers to evaluate where best to introduce sustainable products into the market to drive growth," said Carol Gstalder, senior vice president, reputation and public relations solutions at Nielsen.
"On the flip side, large global consumer goods brands that ignore sustainability increase reputational and business risk. This may give competitors of all sizes, the opportunity to build trust with the predominantly young, socially-conscious consumer looking for products that align with their values."
She added: "Consumer brands that haven't embraced sustainability are at risk on many fronts. Social responsibility is a critical part of proactive reputation management. And companies with strong reputations outperform others when it comes to attracting top talent, investors, community partners, and importantly, consumers."
Other key findings in the Nielsen report include:
– the desire to buy sustainable products is consistent across all income levels. Up to 68% of those earning $20,000 are 5% more willing than those with incomes greater than $50,000 to pay more for products and services from companies with a positive social and environmental impact.
– the next generation is very focused on sustainable principles with 72% of consumers aged under 20, known as Generation Z, willing to pay more for brands with those values.
– a company or brand's commitment to the environment was enough to sway the purchasing decision for 45% of consumers. This is backed up by Nielsen's own figures that show 65% of consumer good sales were for products with an environmental over half (59%) of consumers want products with health or wellness benefits.
57% want products with fresh, natural or organic ingredients
TV ads that demonstrate a brand's social or environment impact influence up to 34% of consumers.
Consumers in Latin America, Asia, Middle East, and Africa are 23%-29% more willing to pay a premium for sustainable offerings.
The Nielsen study is based on interviews carried out between 23 February and 13 March in 60 countries throughout Asia-Pacific, Europe, Latin America, the Middle East, Africa, and North America.